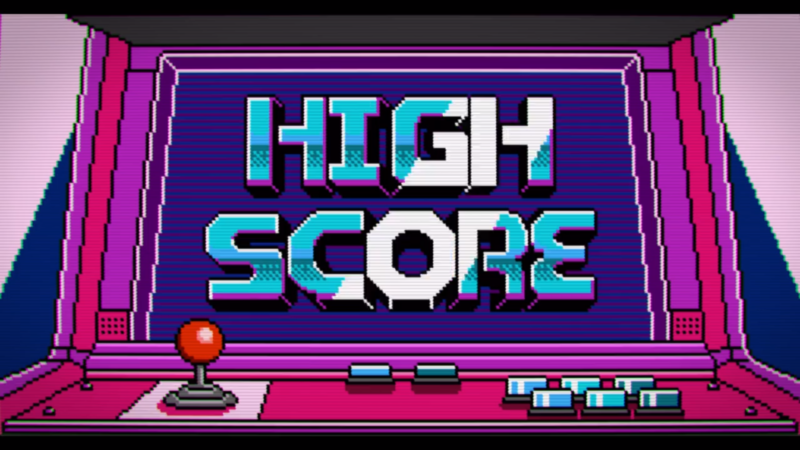 Netflix's new Docu-Series "High Score" focuses on the development and creation of video games during the 1970's, 80's and 90's featuring stories and interviews from key developers and gaming figures.
Space Invaders
Release Date – 1978 by Taito
Created by – Tomohiro Nishikado
Inspiration – Breakout, Fun Fight, War of Worlds
Gaming Genre – Shooter (first Fixed Shooter game)
Featured in the first episode of the series, Space Invaders was a 1978 arcade game that is considered one of the most significant video games of all time. Nishikado not only had to develop the game itself, but also custom hardware and development tools.
Tomohiro Nishikado sketch to pixel concept drawings
The game was first released in Japan and its initial popularity was boosted in connection with the timing of the release of Star Wars in Japan. The game was so popular in Japan that many arcades were dedicated solely to the game ("invader houses"), and the game is rumored to have created a shortage of 100-yen coins in Japan that were used to play the game.
In the U.S., Atari took notice of the game's popularity and began featuring the game in its home bundles in 1980, quadrupling sales of the Atari 2600. The Space Invaders Tournament held by Atari in 1980 in New York was the first large scale video game tournament and was attended by thousands of gamers.
"High Sco
re" features tournament winner Rebecca Heineman, born William Salvador Heineman, who described her experience playing games as her only place to truly be herself and find solace and peace. She transitioned in 2003 and is a founding member of video game companies Interplay productions, Logicware, Contraband Entertainment and Old Sküül.
Space Invaders is still one of the highest grossing video games of all time and is credited with bringing arcade video games into pop culture, establishing competitive gaming as a mainstream hobby, and aiding in the expansion of the video game industry globally.